Planning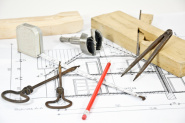 Dimensions and / or drawing / material from you
We offer the fastest turnaround times for this type of order . You give us your drawings or other information we might need, send your material, and we execute your order at the desired time. Of course, we can also procure your selected material directly. Especially in the production of various composite elements, we work according to this pattern.

Your drawing – our material and workmanship.
This normally involves furniture, displays, equipment and fixtures. You have specific ideas - we implement them for you. We will discuss material with you if you wish. We source the material and coordinate the work of any other trades, so you only need one point of contact. Examples include our spa and massage furniture.

All you have is an idea?
That's fine as well! We design for you, provide CAD drawings, material samples and processing. In addition to the planning and execution, if desired we can also arrange for shipment to your customers. We also have experience with large projects, such as our solar rafts. At the beginning of the cooperation there was only the idea of ​​a raft with an environmentally-friendly drive, from which the customer wanted to observe water birds.